Introduction
Real-time Large Data Movement in Big Data, IoT, Cloud Environments and Distribution Platform Solution
Solace provides openness and flexibility which can transfer data in any environment where all of information, computing environments and protocols will be set. The technology of Solace is optimized to transfer IoT, big data, Hybrid, Cloud data. Therefore, the technology makes it easier to move application devices that companies have and data among people to optimize processes, speed up decision-making and satisfy customers. In addition, the technology guarantees service quality and various data transmission patterns needed for sending necessary information to right place such as big data collection and overall corporate application processes.
Solace is a messaging fabric which provides the highest level of processing capacity and performance to process data,
and it works with all applications in businesses through consistent data fabrics.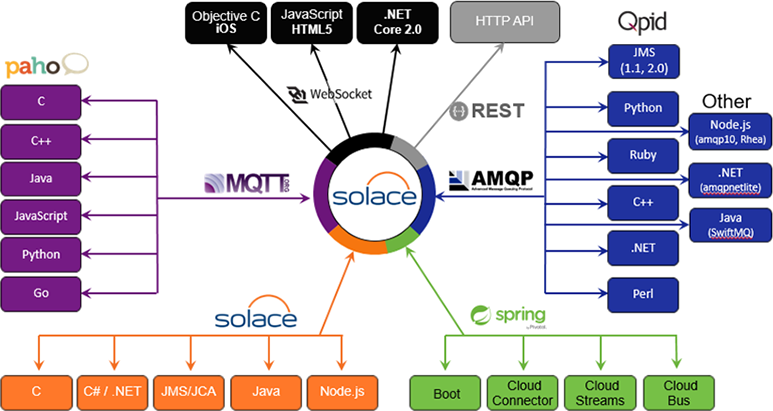 Solace - The Connection of Big Data, IoT and Cloud
Open Data Movement and Connection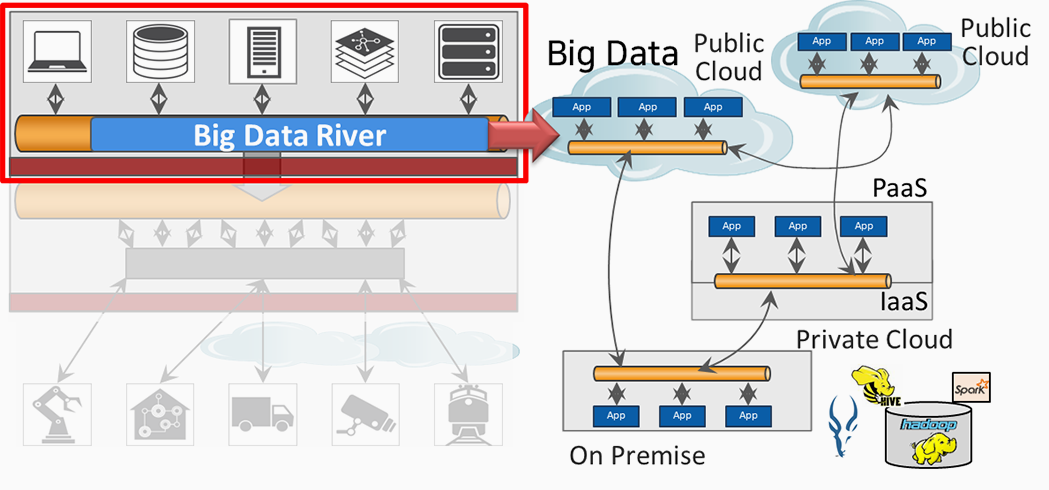 All Data Patterns
Solace supports all messages and exchanging patterns used for the connection between applications and information sources, including pub and sub, request and reply and fanout and fanin.
All Clouds
Solace works natively in the IaaS and PaaS tools used to build leading Public Cloud, Private Cloud, and Hybrid Cloud.
All Service Quality
Solace supports service quality such as Best Effort, Guaranteed and Transaction
All Protocols
Solace plays transmitting system role for standard supports and ESB of other companies and open sources such as AMQP 1.0, JMS, MQTT, REST and WebSocket
Solace - 3536/3560 Message Router Appliance