Introduction
Intelligent Video Surveillance and Analysis Solution
IntelliVIX is an all-in-one intelligent video surveillance system that can detect, record and search predefined events (rulesets) by detecting, tracking and classifying moving objects, and analyzing live video input from CCTV cameras or recorded video. In addition, if detecting, tracking and classifying objects are sensed in preset events, this system sends users the sensed information in real time. Furthermore, the system stores event meta data on the basis of the objects and video and performs the search and analysis of video by using the meta data quickly.
IntelliVIX is differentiated from simple motion detection, which simply detects motion in video to give an alarm.
This is an intelligent video analysis system where events occur only when customized events and rules are met.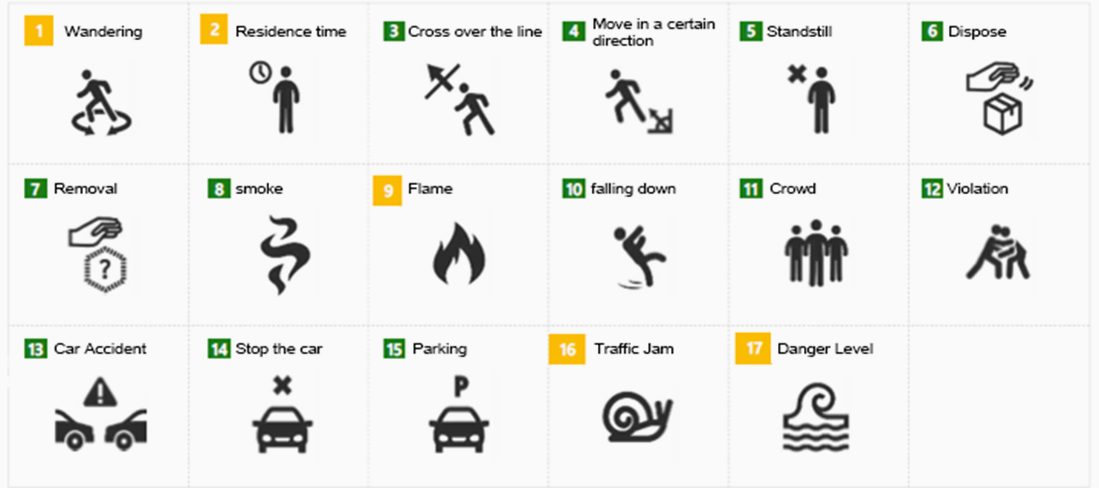 IntelliVIX Conceptual Diagram
All-in-one intelligent video surveillance system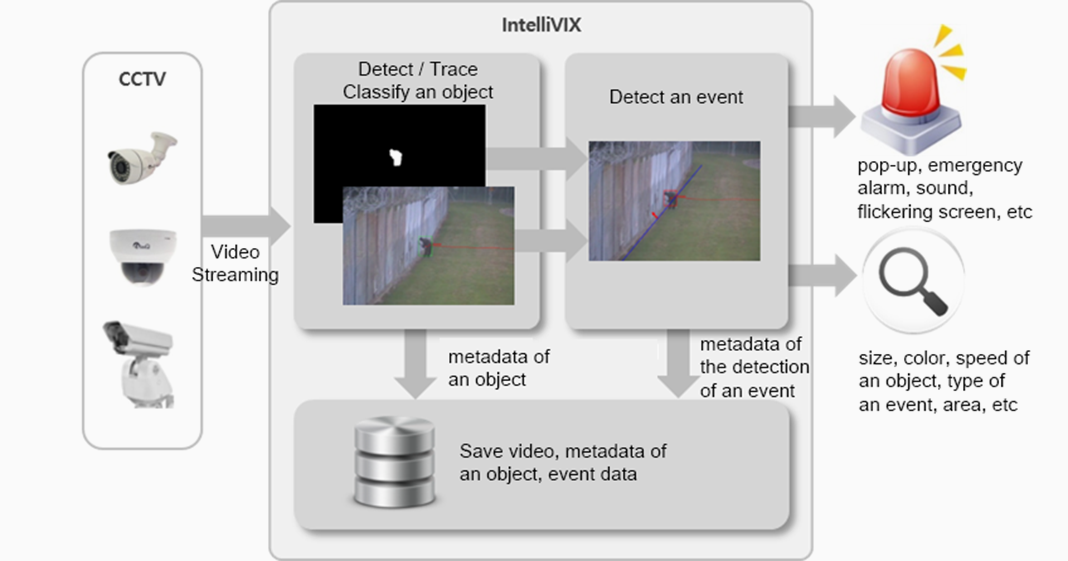 Storing meta data for video and objects and event data, and analyzing them in real time
Real-time video analysis

Performing real-time analysis of video input from various CCTV cameras to detect, track and classify moving objects.

Supporting RTSP/ONVIF video input

Equipped with foreground domain detection technology that deals with environmental noise (illumination change, interference and dynamic background).
Rule set-based Event Detection

Analyzing behavior through the results in detecting and tracking objects

Multiple event detection rules can be set in one camera image as follows

Event domains, event detection types, object filters, types, schedules, alarming methods, etc.

Detecting selected behavior