Introduction
Optimized Network Serve in IT Operation Environments and Application Analysis Solution
The existing IT infra structure operation just focuses on examining individual conditions by system factors, and it depends on each single data source. Therefore, the operation has the difficulties of looking into the complex conditions of the entire system. Real-time wire data analysis and service-integrated monitoring platform of Extrahop enable you to look into the operating conditions of the entire IT infrastructure at a single glance, and offer the integrated monitoring service by easily analyzing data even in the environments such as IoT, BYOD, big data and virtualization (Cloud).
Extrahop Wire Data Analysis Platform Overview


Transforming network data into structured wire data

No operational impact -
No Agent, No Code Change, No Dependency

Real-time mass storage process –next generation architecture for network data processing

On-premise, Cloud and Hybrid environments

Cross tier visibility–the integrated analysis of network, infrastructure and application
※ What is Wire Data?
Wire data is referred to as the data where you can unite all the signals, data and processes generated in the IT infrastructures such as severs, clients and users and terminals in one to look into it so easily.
Extra Hop Solution Configuration Diagram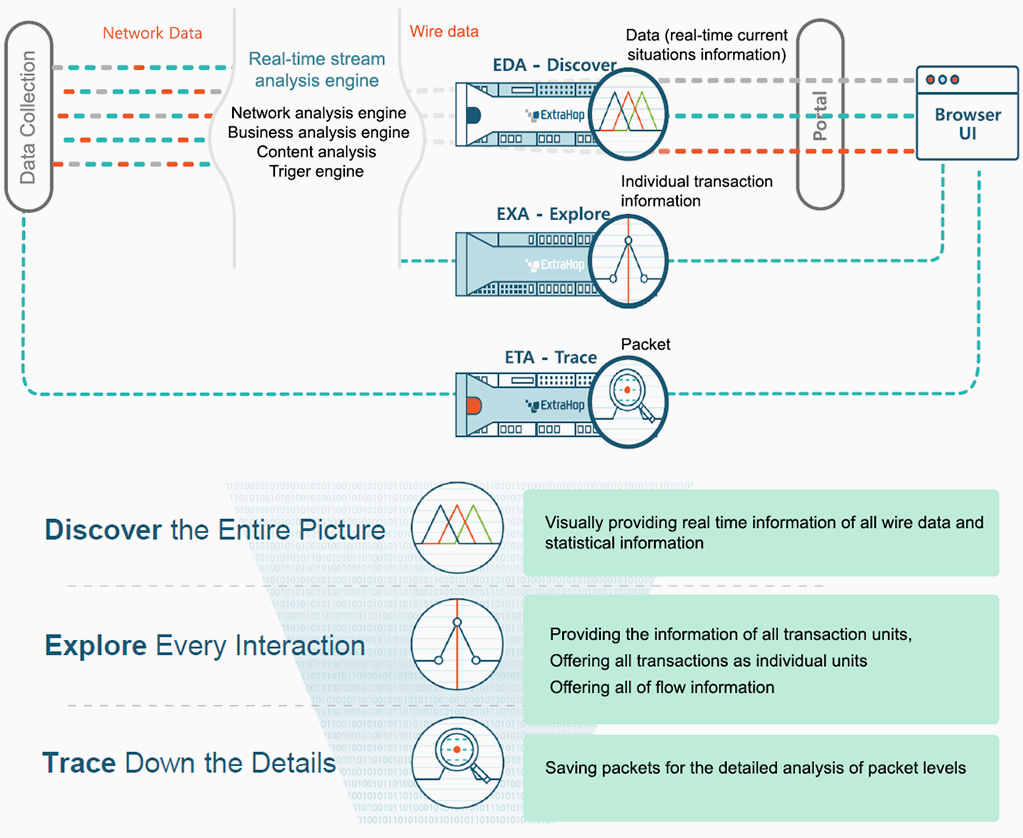 Matric for Real-time Fault Detection and Integrated Performance Analysis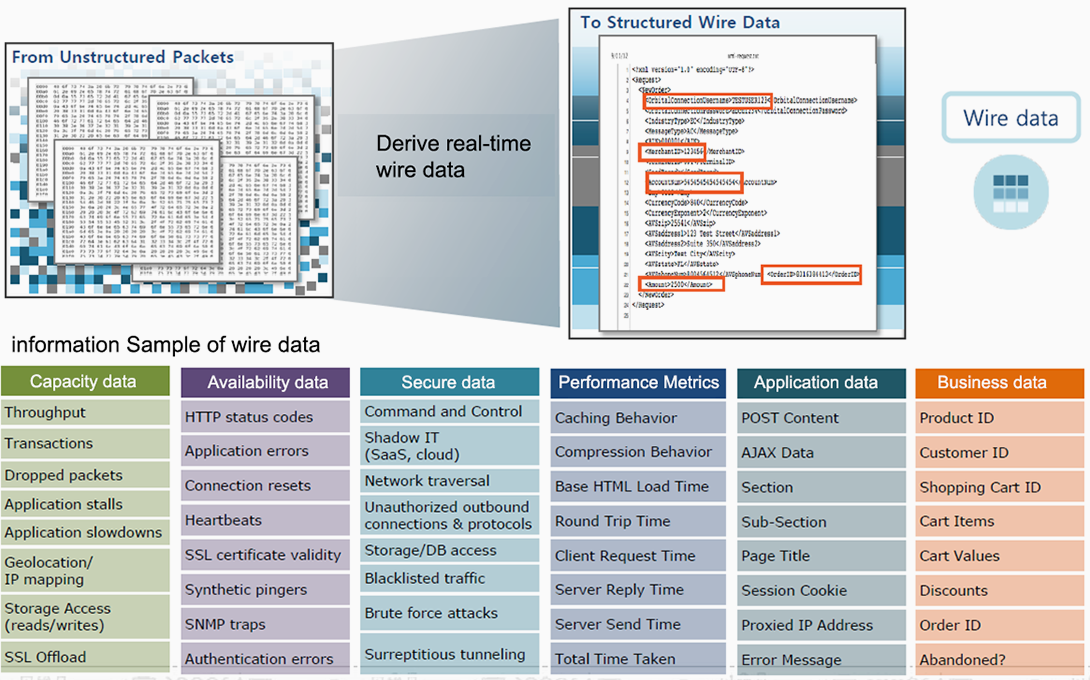 Multiple sections visibility (tier as a service perspective)

Analyzing issues by each network section

Providing detailed information of L2 to L7Real-time

monitoring and analysis through KPI based dashboard

providing the information related to transaction and network

Clarifying exact caused with each individual transaction

Automatically providing all of individual flows

Open data stream : interlocked with third party